Established in 1989 in Calgary, Alberta as a general contractor, BRT Construction Services has grown to become the most trusted name in specialized civil construction services.
With hard work and a vast history of successful completions, BRT has earned a solid reputation within the industry. Through years of investment, the company has diversified operationally and has the capabilities to deliver a broad range of utility services. Our focus on evolving our shallow construction services specific to the telecommunications and power sectors has led to strong client relationships with major utilities, government departments, and large private organizations within Alberta. Successes in these areas have also expanded our geographic footprint with operations now in parts of British Columbia and Saskatchewan.
A Solid Foundation to Every Project
To plan and effectively implement our massive fleet of equipment for complete turnkey projects, it is necessary to employ a management team and workforce of utility specialist that are well versed in a variety of construction methods. Over time, BRT has assembled a most impressive complement of tradesmen and highly experienced personnel which includes a variety of expert supervisors, experienced equipment operators, journeyman and apprentice power lineman, qualified gas fusers and telecommunications infrastructure specialists.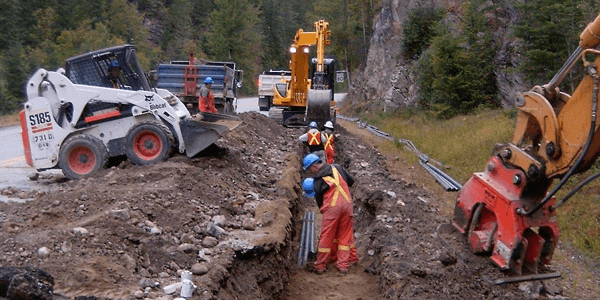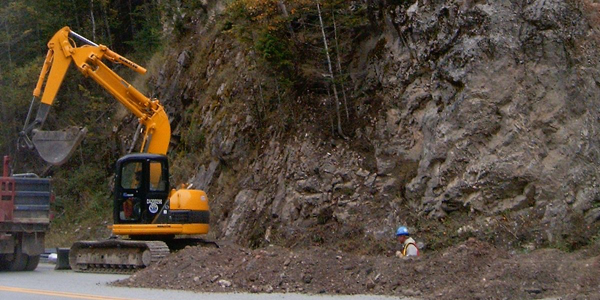 Environmental Responsibility
Our responsibility to the environment takes on many forms including erosion and sediment control, tree protection, and preventing the release or spill of contaminants.
BRT Construction Services Ltd. is committed to striking a balance between conserving our environment and completing work in an efficient and effective manner. We always comply with all legislation and it's our goal to manage resources responsibly and reduce our impact on the environment around us. We are continually improving our performance in terms of impact on our surroundings.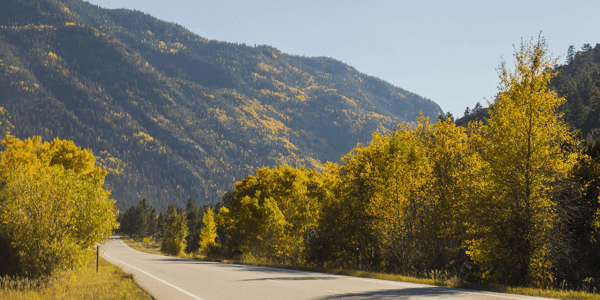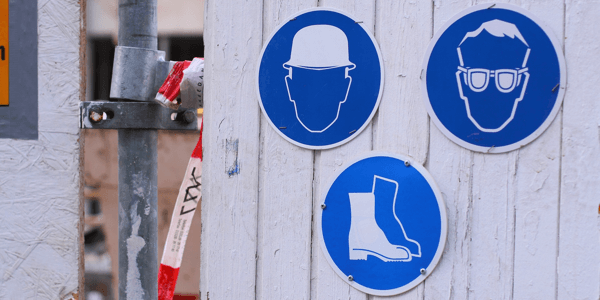 Safety
BRT Construction has held a Certificate of Recognition (COR) since 1994, when the program was still relatively new in Alberta. Since then we have had a great deal of success with the program and have retained our certificate in good standing.
We're committed to a strong safety program that protects our staff, property, and the public from accidents. An injury and incident-free workplace is our goal and through continuous safety and loss control efforts we can accomplish this goal.
Mission, Vision, and Values
Mission
Be an exciting and fast-paced team environment that fosters professionalism based on operational excellence through collaboration, creativeness, and continuous improvement! While becoming the most trusted and responsible provider of shallow utility construction services in Western Canada.
Values
To put first the well-being of the people, communities and environments we work in and to perform every aspect of our business operations with honesty and integrity.
Vision
To develop and grow the BRT Team of modern professionals who:
Focus on the opportunities, not obstacles;
See potential in growth, not potential in loss;
Focus on the rewards, not the risks
As it was in 1989 from our inception, the original BRT family foundation is still built on integrity, honesty, respect, and results. We execute infrastructure construction safely, effectively, and efficiently — constantly adapting to meet the needs and expectations of our clients and stakeholders.
CEO / Founder
Tim Mack, CET
As a member of the Alberta Society of Engineering Technologist (ASET), Tim brings a lifetime of experience in the Construction industry to the BRT Team. His leadership over the past 29 years has lead this company to a very favorable position in today's market in Western Canada. Tim will continue to lead the company as he places some focus on the British Columbia market and the daily operations, major projects, and business development to assist in the future growth there.
General Manager
Shane Brown, B.S. BA
Shane joins the BRT Team Jan 2017 with over 30 years of Leadership experience and 25 years of construction experience. With a background in Operations, Infrastructure, Facilities, Construction and Project Management he adds to the BRT expertise to assist in the future growth. Shane resides in the Calgary office and will oversee the daily operations, major projects, business development, and future growth of the Alberta operations.
Operations Manager
Keith Burge (Perley)
Perley brings over 30 years of experience to the daily operations in construction and has been with BRT for the past 25 years and is a major part of the success story. As the Operations Manager, Perley will oversee the daily operations and resource assignments to include the lifecycle management of the equipment and tools, as well as the material management.
Sr. Project Manager
Joshua Baker, NCSO GSC
Josh joined the BRT Team over 17 years ago, and has worked his way up from the field to his position today. He brings over 17 years of experience installing shallow utilities in Southern Alberta and is a Gold Seal Certified National Construction Safety Officer and working on his PMP. Josh will continue to be involved with the day to day safety of the company with his focus on leading the Major Projects throughout Alberta and assisting as required in British Columbia.
Construction Manager
Andrew Mack
Starting off as an Operator over 20 years ago, with BRT, Andrew is considered still today as one of the most proficient operators in the company. Over the past few years, Andrew has worked as an estimator, controller, and project manager with the company and is a major part of the success story today. As the Construction Manager, he oversees the day-to-day field operations of all construction activities and will continue to be involved with the estimating of all jobs. Working hand in hand with the Operations Manager and Sr. Project Manager, Andrew assists as required in all areas with mentorship and development of the BRT crews.
Operations Lead
Shawn Coates
With more than 20 years of experience in the Calgary utility distribution and more than 10 years with BRT, Shawn brings a wealth of knowledge and experience to his leadership role. Shawn will lead and oversee the assignment of daily manpower and the development of all crew members. Due to his vast experience and knowledge he will continue to support and assist with the constructability assessments of all jobs and projects to help guarantee success.
Join the BRT Team
Interested in joining our growing team? Check out our open career opportunities and apply!